birthdays and food
This weekend I was lucky enough to celebrate my birthday with a small group of friends, all of whom were wonderful. I blew out an honest to god birthday candle on top of a pile of vegan chocolate chip pancakes. During the day Sunday some American pals skyped me and sang happy birthday, which was just about the sweetest thing ever. I'm at school right now. On Monday, it was my last session...
lessons learned from traveling alone for eight...
1) 2400 beers means two binders of menus. get something on tap and settle yourself in to browse. you can apparently smoke absinthe speaking French in belgium is not as helpful as you think. Dutch is confusing. Very confusing. The hardest part of traveling is learning what books to take when your iphone dies two hours from an outlet The second hardest part is figuring out what to do with your...
My feelings for my dog
whatshouldbifflescallme: dog cat
Love letter to my gender
Sometimes when I read the comments on a thread in r/twoXchromosomes I remember when I was younger and didn't have many female friends and I feel bad for younger me. Who else is gonna hear your messy unladylike horror story, not be grossed out, say "you poor dear" and then RECOMMEND A SOLUTION? I used to say things like "i don't know, women just don't like...
What a weekend
So Welcome Back Brunch was this weekend, and fried chicken was the night before that, and there was the demonstration for gay rights on saturday, and today the chinese restaurant up the street gave me a free dessert and as soon as I walked in the guy behind the counter said "Hi!!! (to his co-worker: c'est l'americaine, j'adore son accent) C'est vous,...
That scene from Crazy Stupid Love
You know the one. Where Ryan Gosling takes his shirt off. I rewatched that movie this afternoon (hahaha 12 hour workweek) and I realized something. I'm honestly not sure which is sexier: Ryan Gosling's shirtless sculpted greek statue of a torso, or the fact that he makes what looks like a damn good Old Fashioned. Plus, Pappy van Winkle sighting around the 1:20 mark
Adventures with Parents in Provence
Someone once said you can't know a city till you've worked in it; I propose a different version: you can't know a city till you've shown someone else around it. Highlights reel: Ate crepes. mmmmmmm crepes My mom likes pastis (as well she should; pastis is delicious) Churches of all flavors; the oldest church in Marseille (which is the oldest city in France, so…),...
Things that are frustrating about France
No peanut butter. Seriously. Peanut butter is delicious. Get on it, France. automated telephone systems for bureaucracies that DO NOT WORK because you're expected to just go to the office like everyone else when i get a 10 euro charge for a failed transfer that failed because of the sender's transfer limits (i.e. something I had no control over) and when I complain about it, after...
woooOOOoooo payday
I am having a really good week of classes. Tuesdays are my best classes. Tuesdays and Thursdays. Enthusiasm and good humor. Not one person in any class on those days has asked me "will we get a grade for this?" which is the kryptonite question for me, because, generally, no. I'm thinking about grading their proverb-skits just for their own benefit, but it's like three...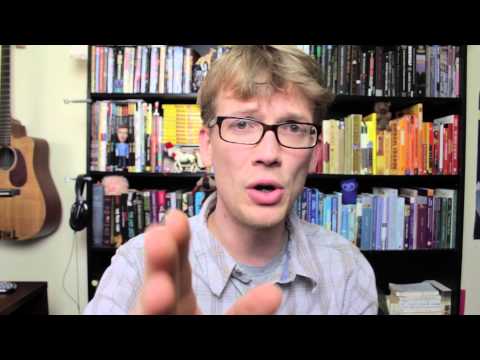 Letter to my 15-year old self:
Dear Isabel, What's up. It's you from the future! Just wanted to give you a heads up about a couple of things. First of all, quit feeling sorry for yourself. It's unbecoming, and plus you don't have anything to feel sorry about. Your life is pretty sweet. Your mom loves you so much it feels smothering, but it's still love, and you'd have pretty awesome friends...
Iron Man
pbh3: Reasons Tony Stark is my ideal fictional husband. I have never understood the secret identity thing.
Adventures in Fuses
So this weekend, everything broke. The 28 year old washing machine broke. Before I got a chance to actually do any of my laundry. As a kind gesture (and because I am the only chance she has of ever getting any rent for this apartment, I imagine), my landlady let me do some laundry at her apartment this morning, and we had a nice breakfast and a chat while it was going. That was super pleasant,...
Sometimes I like to eat shortbread and pretend it's lembas bread. They're taking the hobbits to Isengard!
"Like a bird on the wire, like a drunk in a midnight choir, I have tried in my..."
– Leonard Cohen, Bird on the Wire
Franglais: If you think about it, the French... →
isabelabroad2011: If you think about it, the French separation between bathroom and toilet makes sense. Why would you want your flushing bowl of waste in the same room as your toothbrush? On the other hand, it's nice to be able to wash one's hands before one touches any door knobs. Yuck. I was walking from my…
YAY FOR HAVING A PAN TO COOK IN
because it makes it possible for me to make a delicious piece of turkey, garlicky green rice, and then the salad and the wine just make it all the more FRENCH or something. Also, watching doctor who while you eat dinner is one of the few things about living alone that I am totally 100% a fan of. Also a fan of les guignols de l'info, the french satirical news show done via puppets. They are...
So last night was my first night in the hostel, and I had a pretty good time. Ate a frozen pot roast kinda meal, met my seven roommates for the moment, had some interesting conversations and conked out around 10pm (4 in the afternoon Louisville time). The folks in the room with me are a bunch of cool people, four guys and two girls (so far), including a girl from Normandy moving to marseille just...
Strike A Pose
pbh3:
WIL WHEATON dot TUMBLR: I debated whether or not... →
unwinona: And then I debated whether or not to put it on Tumblr…but I decided it was important. Because in my own way, I can (unfortunately) point out exactly what is wrong with men when they don't realize how hard it is to be a woman. How we do not have equal opportunities and freedoms in…
John Green's tumblr: I Didn't Build That →
fishingboatproceeds: So I own or co-own a few businesses that have experienced varying degrees of success. I am in the educational video business, and the book-writing business, and the merchandise distribution business, and the conference running business, and the making YouTube videos with my brother…
1 tag
Quick Books
is really hard to just, like, pick up one weekend. I will never be an accountant. (tragic)